Web Development
We can create a bespoke, mobile-friendly website from scratch, specifically tailored to your needs.
We create stunning websites which are professional, feature-rich and search engine optimised. It doesn't matter whether you want to create an online store, innovative web app or simply publicise yourself or your business. Our expert knowledge of frameworks and CMSs means your site will be stable and sure to provide a great user experience. We're also able to help you with Search Engine Optimisation (SEO) to ensure the maximum number of people get to see your site. Read on to learn about some of the web development services we provide.
Below are some of the aspects of web development that we can help you with.
Design
We are highly proficient in HTML, CSS and JavaScript. Just tell us how you want your website to look – we'll be able to create it using clean, maintainable code. If you haven't got a strong idea for the design of your site, then simply leave it up to us. We'll create something that's modern, sleek and gives off a great first impression of your business.
Creative Web Design, Focusing On User Experience
A good website should serve as a journey, taking your user from an appealing home page towards your desired conversion; a sale, an enquiry, a download. Crucially, for this to happen, the user must also have a great experience. That's where design expertise comes into play. We provide websites that are easy for your users to navigate, courtesy of a clean, intelligent layout, and our unbeatable JavaScript UIs.
E-Commerce
Creating an online store can be a confusing, frustrating and time-consuming. We'll take care of the hard work, from creating a beautiful storefront, to installing a robust, yet easy-to-use CRM system. With our e-commerce solution, adding products, managing inventory, accepting payments and staying in touch with your customers will all be a breeze.
CMS Customisation
We have experience in a variety of CMS tools, including Drupal, Joomla, Magento, WordPress and October. We are able to implement and customise a CMS system that suits your needs and that will give you full control over the content of your website, in a user friendly format.
Bespoke Web Development
We are able to develop a purpose built, fully customised backend for your website, using a variety of languages with frameworks such as Laravel, Node.js, Rails and Django.
System Integration
We will ensure that the website we have built for you fully integrates with your existing business applications and processes, delivering a seamless experience. This further allows us to harness the power of your existing applications, maximising the investment you have made into them.
Performance Optimisation
If your site isn't both fast and reliable, users aren't going to come back to it. We make performance a priority with all of our web design work, ensuring swift loading times and highly stable sites.
Search Engine Optimisation
It's all well and good having a nice website… but if nobody can find it, it won't help you to pull in new customers. With our in-depth knowledge of Search Engine Optimisation (SEO), we'll have your website whizzing up Google's rankings in no time, with a significant increase in traffic likely to follow.
Tools of Choice
keyboard_arrow_left
keyboard_arrow_right
Laravel
Vue.js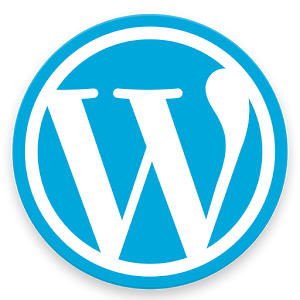 Wordpress
Django
OctoberCMS
Odoo
Angular
React

keyboard_arrow_left
Back to Solutions Overview
Home